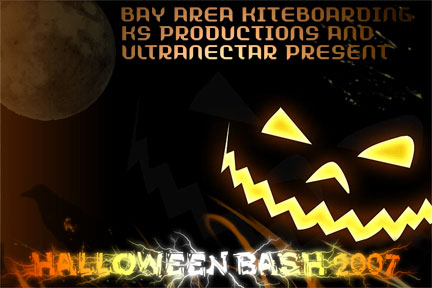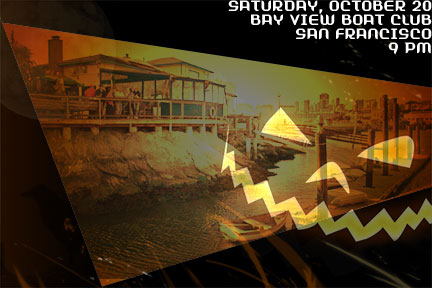 Bay Area Kiteboarding, KS Productions and Ultranectar present the 2nd Annual Halloween Bash taking place this time at the Bay View Boat Club in San Francisco. Come join us in our continuing series of events and help us raise the bar at each new gathering where we strive to go bigger and better each time with more to offer you, our guests.
DJ Ollie G and special guests will be spinning the best and latest in House, Deep House, Electro and Breaks with a bit of old school Hip-Hop and *more* in sets that will be anything but predictable. Accompanied by a stellar sound system and great lighting and visuals, this will be off the hook.
In the spirit of Halloween, costumes are strongly encouraged, so come show off your scariest, sexiest or wildest halloween costume or playa outfit. At the Bay View Boat Club, you'll find plenty of outdoor and indoor space and full-bar service.
Admission is free. Donations will be accepted at the event.
Bay View Boat Club 9 PM, Saturday, October 20
489 Terry Francois Blvd. (China Basin St.)
San Francisco, CA 94107
http://www.bayareakiteboarding.com
http://bayviewboatclub.org/
http://www.ultranectar.com/